We, the Media Informatics groups of the department of Informatics at LMU Munich, open our door for interested colleagues, students, friends, and families on October 24th, 2022, from 6:00 pm to 9:30 pm. Master and Bachelor students, Ph.D. researchers, and professors showcased their ongoing research. We invited everyone to come, experiment, and reflect on novel and exciting interactive devices and experiences. As part of the evening the Sketching with Hardware class of the summer presented their projects.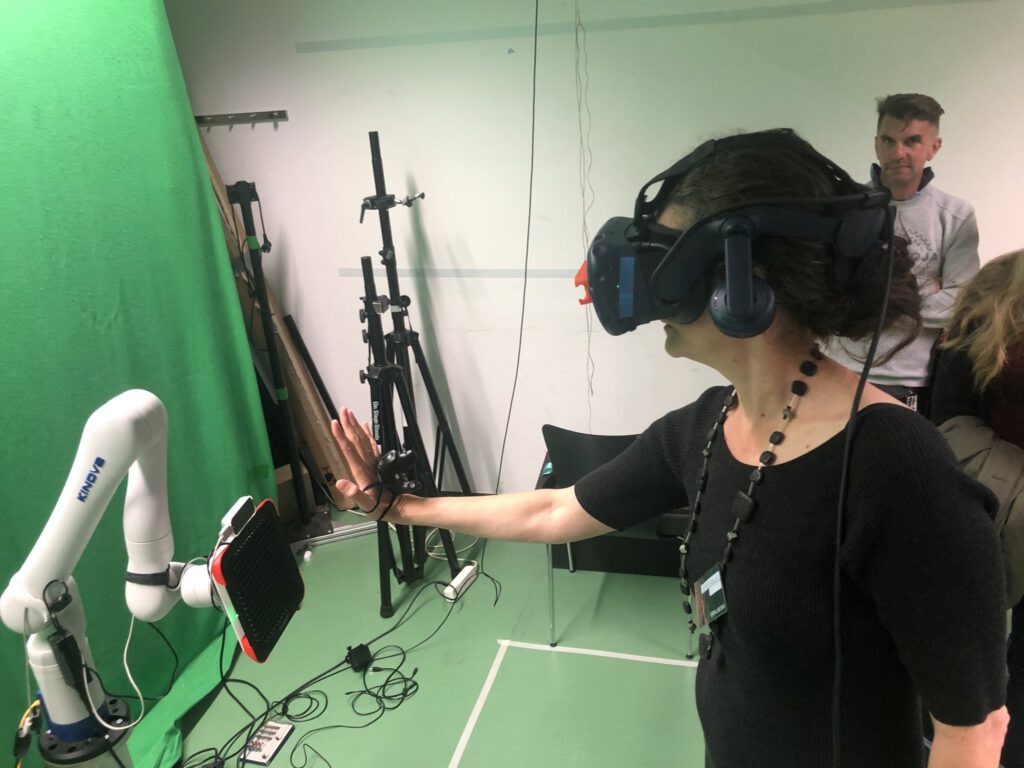 For instance, Steeven Villa demoed our latest paper on using robots in combination with an array of ultrasound transducer enabling richtig haptics in virtual reality. We used a 6DOF robot to drive a haptic ultrasound array over a large 3D space. Our system enables rendering room-scale mid-air experiences while preserving bare-hand interaction, thus, providing tangibility for virtual environments.
Extended Mid-air Ultrasound Haptics for Virtual Reality
.
In:

Proc. ACM Hum.-Comput. Interact.,

2022

.
Finally, the final projects of this years Workshop Sketching with Hardware – Design of interactive Systems. In this course, students will be taught how to build functional interactive systems using the ESP32 and ESP8266 with MicroPython as the programming language. https://sketching-with-hardware.org/